Adriane Tabag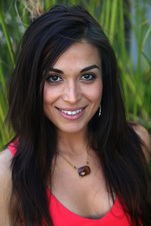 Adriane is an artist, actress, writer and a jack of all trades. She is a graduate from Cal State Monterey Bay, where she graduated with a B.A. in Integrated Special Studies combining Environmental Science, Business, Global Studies, Art History, and Fashion History. Her major titled, Environmental Business Ethics with a focus in Fashion, propelled her to move from the Monterey Bay to Los Angeles to work in the fashion industry. Her first job in town was assisting a renown celebrity stylist, where she learned about fashion styling behind the scenes of reality television. After that, she moved onto learning the production end of the garment industry when working for an eco fashion company based in West Hollywood. After many different work experiences in LA, Adriane stumbled upon acting, and truly fell in love with the craft. She is nearing the end of a Meisner Program at the Elizabeth Mestnik Acting Studio, and is in the process of writing and producing her own content. As an artist, she has a strong admiration of the creative process. She is inspired by people who follow their hearts to pursue their dreams, and finds beauty in the differences of others that makes them unique.
---
Danielle Hutchings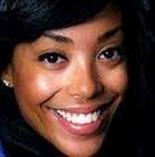 Danielle Nicole Hutchings​ is a multi-talented young lady. She has experience in several fields in the entertainment industry. Full time, she is a host, actress, and a model. Danielle was born and raised in Brooklyn, NY and attended Florida State College at Jacksonville where she earned her Bachelors degree in Converged Communications. In her spare time, she loves to read, do arts and crafts, and write short stories. Recently, December 2014, she moved to Los Angeles and plans to stay.
---
Sharon Kenett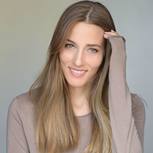 ---
Angela Alvarenga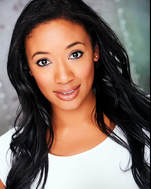 ​Angela Alvarenga is southern California native. She received her B.F.A. in Entertainment Arts from California State University Fullerton. Angela is a freelance caricature artist and children's book illustrator. Her love for storytelling led her to acting. She has performed in local plays in the Los Angeles area and is currently producing her own short film.
---